Brazilian Hair Extensions [Review]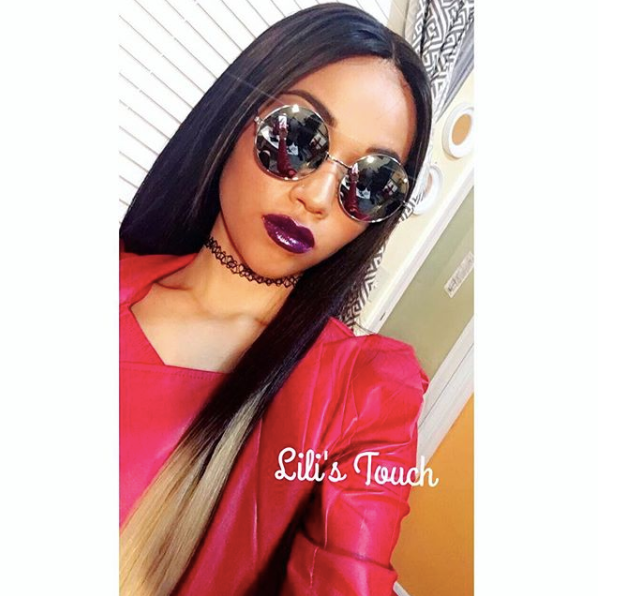 INTRODUCTION
Brazilian Hair Extensions: Curly, Straight, Wavy...
Looking good every time regardless of whether you stay all day indoors or you step out contributes much to raising your self-esteem and revoking people's feelings on how they see you. In this modern world, we are living in, advanced technology has contributed significantly to growth in the world of beauty.
Beauty is a whole combination of the clothes you wear, the hair you put on, your face makeup, and anything else you do to help you glow on the outside. Focusing on the hair, Brazilian hair extensions have for many years proven to give ladies extraordinary beauty and raise their confidence levels any time they step out of the house.
WHAT IS BRAZILIAN HAIR EXTENSIONS?
Brazilian hair extensions are not just any types of hair extensions you find in the market. The secret behind this is the way Brazilian hair extension tends to have a smooth touch, very shiny and anyone can spot it at a far distance. They also come in a natural range of colors some of them having a black color, and others light brown and so many colors.
WHAT IS UNIQUE ABOUT BRAZILIAN HAIR EXTENSIONS?
Brazilian hair extensions have unique aspects you can never find in any other brand of hair extensions. Their uniqueness is in the following areas:
All Brazilian hair extensions are unique because they are of high quality compared to other hair extensions. Brazilian hair extensions have in them 100% Brazilian virgin human hair which is very convenient and used on a long-term basis without shedding off or even fading.
Brazilian hair extensions come in a variety of styles which range from straight virgin Brazilian hair, curly style, and other Brazilian hairstyles are wavy.
Unlike all the other fake extensions in the market which give false hopes, with Brazilian hair extensions, you have the privilege of dying the hair extension, and you can bleach the Brazilian hair to the color of your choice, you can straighten the Brazilian hair extension and also restyle it anyhow you like.
Brazilian hair extensions are free from any chemicals, and the hair gets cut from one donor, Brazilian hair is solid and does not shed off, does not tangle, and has a smooth feeling.
Brazilian hair extensions are friendly to use because they are light weighted and so when you have them on your head, they will not feel like you are carrying a heavy burden on your head.
PROS AND CONS ASSOCIATED WITH THE BRAZILIAN HAIR EXTENSIONS
A research done by a team of health experts confirmed that Brazilian hair extensions are of high quality and this factor has its association with the healthy lifestyle and diet subjected to the donors who qualify to donate the hair. With this in mind, we look at the pros and cons related to using the high-quality Brazilian hair extension.
PROS
100% natural hair free from any chemicals or dyes.

Tried, tested and results prove that the Brazilian hair extensions are durable and resistant to shedding.

Brazilian hair extensions have solid hair stands of high quality.

When you have the Brazilian hair extension on your head, it gives you a supernatural look.

They have smooth touch feeling and tresses which are silky.
CONS
The main disadvantage and the only one associated with the Brazilian hair extensions is that they are a bit expensive compared to other types of hair extensions.
TYPES OF BRAZILIAN HAIR EXTENSIONS
HOW TO MANICURE YOUR BRAZILIAN HAIR EXTENSION ON DAILY BASIS
Apply warm water on your Brazilian hair extension and later apply your mild hair shampoo.

Gently wash your hair extension and do not start combing the Brazilian hair is still wet as this would cause some of the strands to shed.

After some minutes, take a wide-toothed comb and gently untangle the dry hair extensions.

Dry the still left water on the hair with a towel and let the hair extension dry naturally.

After your hair has completely dried, apply your hair oil to give the hair a shiny look which will make your hair glow all day and better still, have a soft, tender touch.

Style your Brazilian hair extension anyhow you like.

Repeat the whole process every day to make sure that your Brazilian hair extension is healthy and lasts long.
HOW TO AVOID TANGLING AND SHEDDING OF YOUR BRAZILIAN HAIR EXTENSION
Hair extensions are mostly prone to tangling and shedding, but when taking good care of your hair extension, your hair extension will never tangle or shed.
Here is what to do to ensure that your hair extension remains healthy and shiny all the time.
What to do to avoid tangling of your hair extension
Always make sure that you use a hair shampoo when washing your hair extension,

Make it a daily routine to always spray your hair with a leave-in hair conditioner.

Develop a habit of washing your hair and conditioning it at least once per week.
What to do to avoid shedding of your hair extension
Every time you are done washing your hair extension, always apply hair oil for the hair to feel soft and silky.

After that, take a wide-toothed brush and comb the hair gently.

Dry your hair extension either by subjecting it to the sun or by using a controlled heat machine.
CONCLUSION
Brazilian hair extensions are the best hair extensions in the market based on their high quality make, the different varieties they come in and all the freedom this give you of either bleaching them and even restyling them anyhow you love.
Many people argue that high quality products are priced higher as compared to other products, so this means that the prices of Brazilian hair extensions are priced a little bit higher than other hair extensions in the market just because their quality is unbeatable. Taking good care of Brazilian hair extensions is an assurance that the hair extension will give you the best service and will last for the longest time.